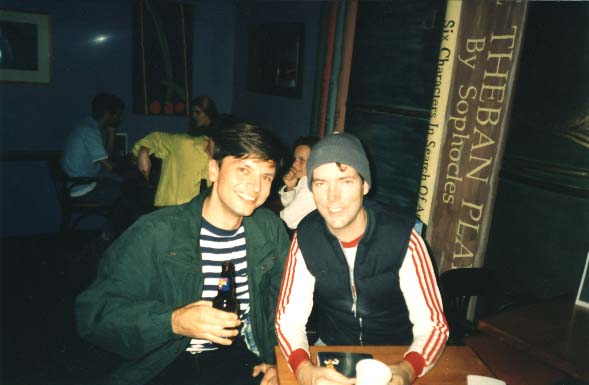 Click on the photo to learn more about Douglas Coupland.
...and then I said, "Hey Doug, I believe our generation can be symbolized by this bottle of Blue."
"But wait," he replied, "that's an Ex."
The rest is history.
---
If you don't quite understand my little joke, here are further details to help you understand the alleged humour contained in the previous caption.
---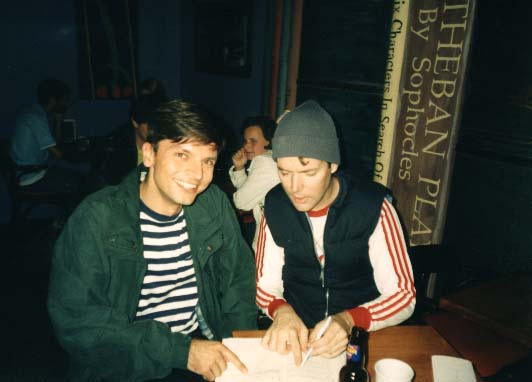 Photos by Karen Hester
O.K., first of all, I'm the guy on the left pretending to point at a book while grinning like a fool. The guy on the right is Douglas Coupland who, among other things, wrote a book called Generation X. If you are Canadian (like Doug and myself), I think that should explain my little joke. Otherwise, I should add that "Blue" and "Ex" are brands of Canadian beer. If you still don't get it - just forget it, life's too short.